After your payment is verified, it may take 1 to 2 business days to process and ship your order(if just encounter product testing, there may need more 1-2 days) & tracking may need 1-3 days to update online after the parcel sent out. This does not include weekends or holidays. Purchases made after 12 AM PST will be processed the next business day. If you order after 12 AM PST on a Saturday, your order will likely be shipped out on the following Monday. You will receive an email with tracking details once your order has been dispatched from our ware-house.

Shipping Methods:
1. Yun Express (Free) 7 Days to 15 Days Arrival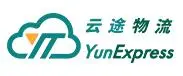 2. DHL Express ($45 and up) 5-7 Working Days Arrival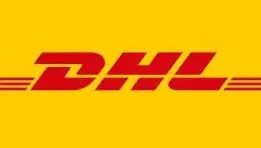 Delays in shipping may occur due to customs processing in some countries!

Import duties
Your country may charge you import duties, more details, please consult your local customs office for more information.
Please note that PAGANI DESIGN is not responsible for those charges, *but we will try our best to help you to avoid it.

★ Please make sure that there is someone to pick up the package. We are not responsible if you do not receive your package due to the fact you was not in the right place to pick it up. Also, if you refuse delivery, you will be the only responsible.

★ All watches are carefully inspected to ensure that there are no imperfections. This includes checking the bracelet, clasp, links, seating of the crystal, bezel alignment and functions of the watch. We adjust and set the time, we cycle through the dates. We make sure that the date changes when the watch reaches the 12:00 position.

★ All watches are tested on a watch timing tester machine to ensure that the watch falls within an acceptable range of +/- 3 seconds per day. The machine also ensures that the watch is beating properly.

★ These delivery times are based on average estimates by our delivery history, and we cannot guarantee delivery time. For international orders, delivery times will depend on how efficient your country's customs agents are. All international packages are trackable once they are scanned by post. If you are experiencing issues with your shipment, please send an email over to paganidesignwatchstore@gmail.com, and we will be happy to assist you in any way we are able!

★ If any issues come up regarding the shipment of your order, please shoot an email over to paganidesignwatchstore@gmail.com, and we will get you taken care of as quickly as possible. It's the customer's responsibility to follow the tracking information provided and contact your local courier, to monitor the delivery of your purchase. We will help you in recovering an item to the best of our abilities, but unluckily, we are unable to provide a replacement or refund until the items are returned successfully.